Know us

Distilled from plant leaves, roots, stems and flowers, essential oils are widely used to add natural fragrance as well as for therapeutic purposes. To cater to the requirements of essential oils, we, Perfect Herbals and Oils,were incepted in 2008. With years of industry rich experience and leading market know-how, we have registered an enviable reputation of one of the leading manufacturers, exporters and suppliers in this aromatic industry. The active support provided by our efficient workforce and advanced production technology has helped us in producing a wide assortment of Essential Oils like Nagarmotha Oil, Ajwain Oil, Natural Thymol Crystals and Cumin Seed Oil.

With a growing capacity to process more than hundreds of tons of disintegrated herbs every month in terms of steam distillation and fractional distillation, we always strive to develop new products with distinctive yet authentic taste and characteristics to achieve optimal customer satisfaction. We are committed not only to continuous improvement of standards of our products and services, but also to playing our part in the development of a natural balance by promoting new sources as well as upgrading existing ones. As a symbol of our commitment to quality and continuous improvement process, we have based our quality system on the tenets of the ISO quality standard.

As we have grown over the years we have endeavoured to keep our traditional standards of both excellent quality products and great customer service through strength, trust, quality and building of bonds with our clients who are reputed names in their respective domain.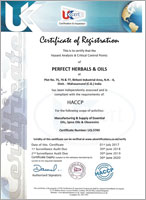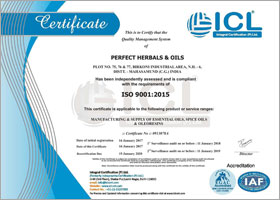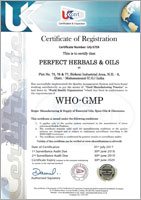 Read More